Ready to start your Teachers Pay Teachers store, but want to skip the overwhelm?
TPT Profitability is a proven 4-step system to teachers from beginning to having a sustainable and profitable Teachers Pay Teachers store in as little as a month!
DOES THIS SOUND LIKE YOU?
You're a teacher who is considering getting a second job, or who already has one, just to make ends meet.
You want to spend more time with your family or devoted to hobbies, but you feel like your time needs to be spent on income-generating activities (like signing up to do more supervision or after school help at school).
You're an educator who's tired, burnt out, and sick of giving so much with so little in return. If something doesn't change, you might consider leaving the profession entirely...
Feel familiar?
Then you're in the right place!
Just because you're feeling stuck right now doesn't mean that's the way it has to be!
More and more, teachers are looking for lesson ideas, activities, and even guidance through the Teachers Pay Teachers platform. What they really need is the passion and unique approach to teaching that only you can provide!
The question isn't can you make money on Teachers Pay Teachers or are my resources right for Teachers Pay Teachers....
The real question is when are you going to start spreading your teaching magic with the world?!
Praise for TPT Profitability
"I have been a faithful TPT customer for years now. Over the years, I'd have an idea to start making my own resources to sell, but immediately became overwhelmed, intimidated, and had zero idea on how to even begin. I finally got brave and money motivated enough to attempt my own store. I ran to Pinterest and Google to attempt to educate myself on how to make resources and simply how to start a store. I came across Heather's blog post and saw her TPT Profitability program and decided to purchase since I was clueless on becoming a TPT seller. I realized quickly that purchasing this program was everything I needed and more! 
The TPT Profitability program has given me every resource and piece of knowledge needed to start a TPT business, create resources, organize the resources, and market. Heather is extremely thorough and knowledgeable and walks you through the step-by-step process of creating and selling products. TPT Profitability will require time and dedication to complete each lesson, however it is valuable time spent as Heather provides literally everything you will need. There was never any guess work. The TPT Profitability teachings is literally the only resource I tapped into. Not only has TPT Profitability given me the ability to create a TPT store, it gave me business knowledge that I definitely didn't have before and now think of my TPT store as a business and a brand.
Since I started TPT Profitability, I have a well branded TPT store, created three resources that will eventually become a bundle, and have had 13 sales! My first product sold about one month after opening my store. I account my small and quick success to utilizing TPT Profitability's lessons and Heather's tremendous knowledge. TPT Profitability is so thorough that I only contacted Heather one time to celebrate and thank her after I sold my first resources. I looking forward to growing my store and starting a blog next! I cannot rave enough about this program. I urge anyone to take the plunge if you have the dedication and determination to become a successful TPT seller. You will not regret the amount of knowledge and guidance you will gain from TPT Profitability. "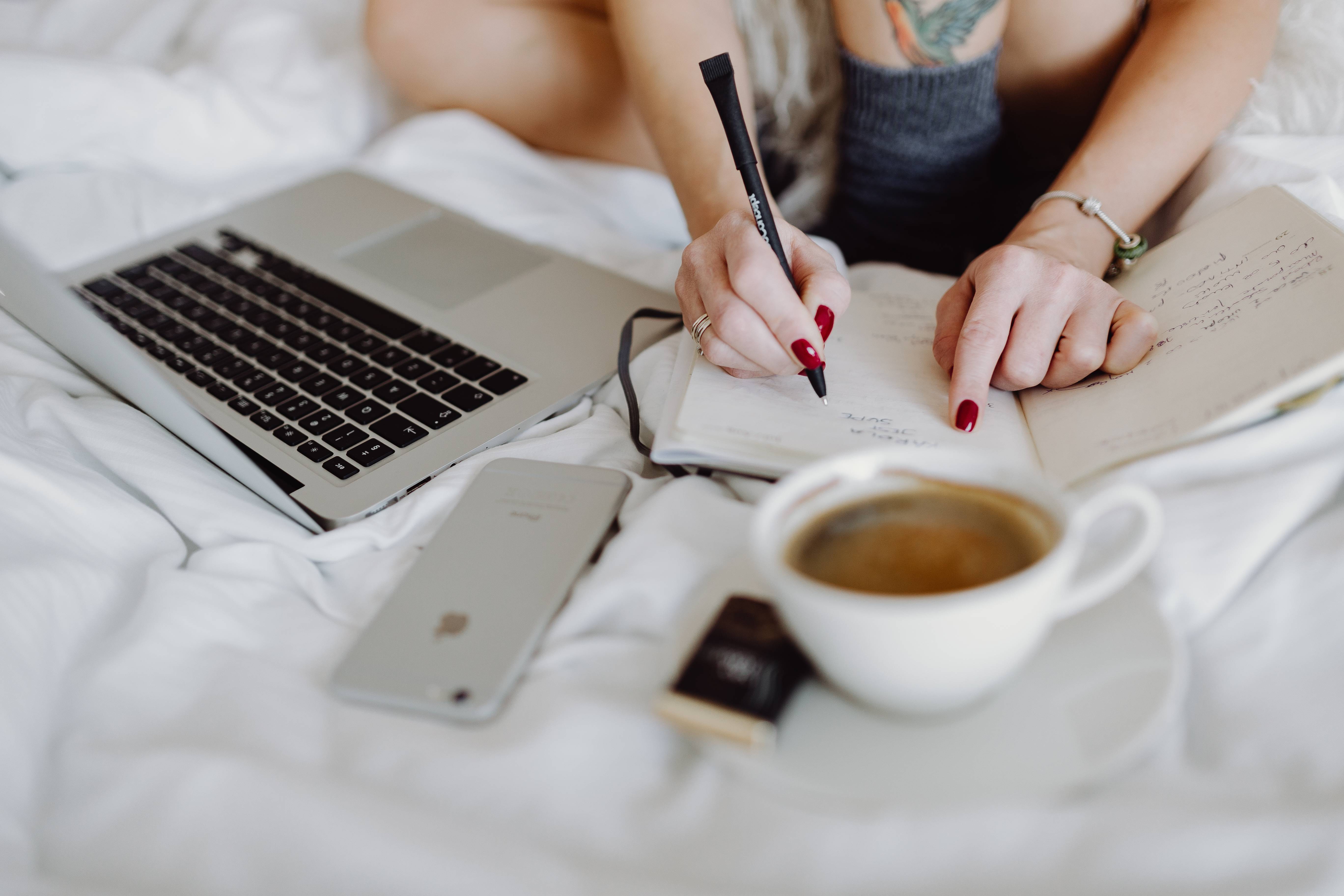 IMAGINE...
Leveraging your skills, experience, and passion to generate extra income for you and your family.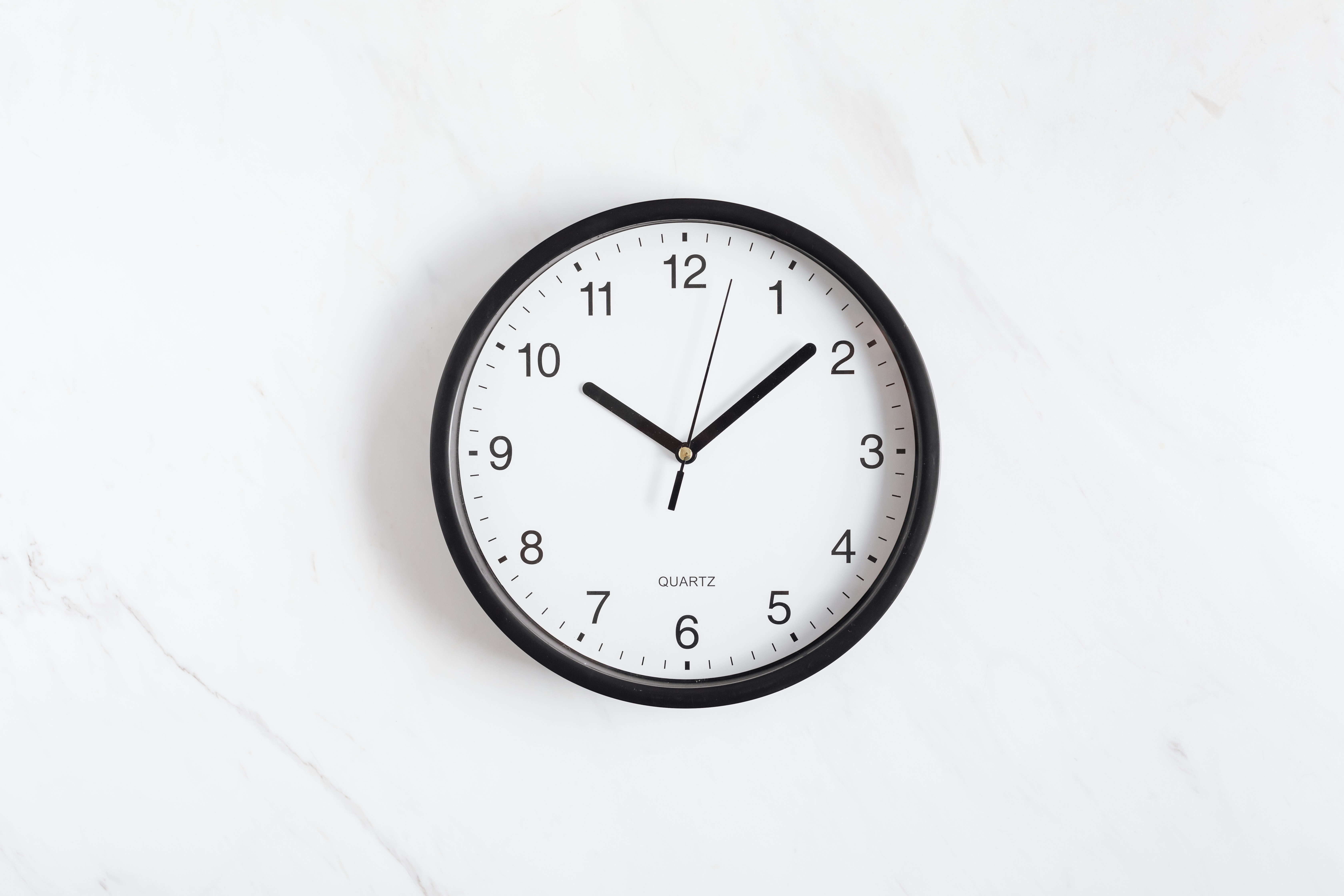 No longer trading your time for money, but instead being able to make money even while you sleep!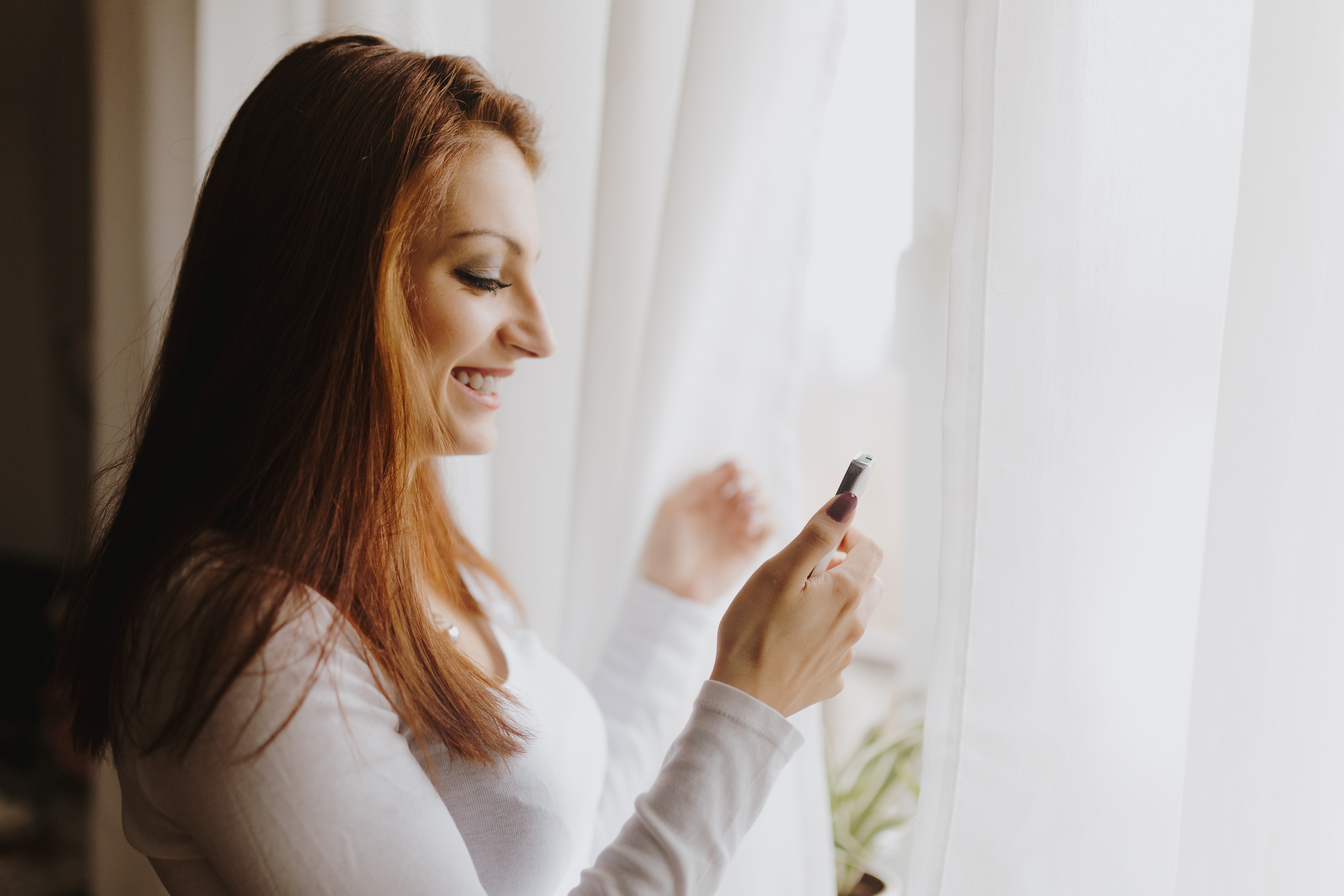 Helping educators and students all around the globe with your unique approach to education.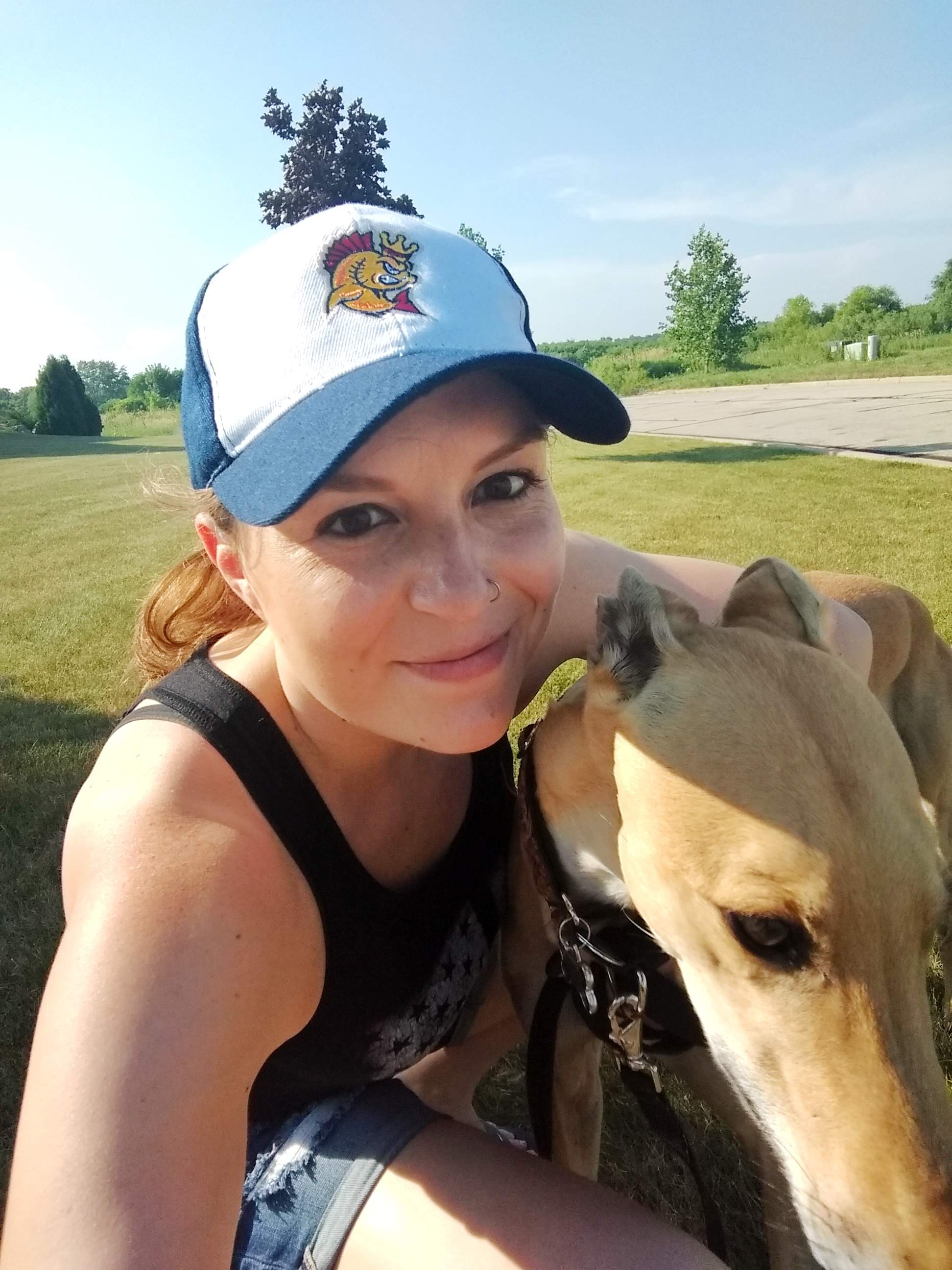 Hi, I'm Heather Cianci!
Creator of TPT Profitability
Owner of the TPT store, It's Lit Teaching
Full-time high school English teacher
I used to be a burnt out, broke teacher, frustrated by my tiny paychecks and growing bills. My debt was growing, my passion was waning, and I was considered quitting teaching altogether.
That's when I started selling on Teachers Pay Teachers, and changed my trajectory.
Within two years, I had generated over $20,000 in extra income just through my TPT store!
Not only had I taken back my finances, but I was finding myself more enthusiastic in the classroom, willing to try new things, and connecting with educators all over the country!
Teachers Pay Teachers truly changed my life--and I know it can change yours.
TPT Profitability takes everything I've learned the HARD way and makes it simple for you! Follow my 4-step process included inside, and you'll be on your way to a regular side income from selling your teaching resources!
The TPT Profitability Curriculum:
Here is a list of every step, every lesson, and the length of the videos included. In addition to these lessons, you'll receive workbooks, checklists, and other bonuses.
WHAT ELSE DOES THIS INCLUDE?
In addition to the course (a $2500 value!) you'll receive:
All 4-steps needed to create a profitable TPT business from scratch
Access to a private student-only Facebook group where you can get support, motivation, and guidance from fellow students and me
Workbooks and checklists to help you keep your eyes on the prize, track your progress, and cultivate a business-ready mindset
E-guides and videos to help you overcome technology difficulties and find a way to create resources that works for you
Unlimited updates (when I update this course, you'll have immediate access!)
But more about workbooks and checklists...
Each module, or step, of this course includes a downloadable workbook and checklist to keep you on track.
This is NOT a sit and get course!
As you move through each lesson, you'll be asked to pause the videos to complete tasks or to do homework after a lesson. Each of these tasks are designed to help you set up your store for maximum profit and sustainability.
With the included workbooks and checklists, you'll be guaranteed to not a miss a thing!
The workbooks and checklists can be printed off for pen and paper lovers or completed digitally for tech lovers.
Value: $100
But more about bonus videos and e-guides...
Now, there will be times when a simple video is not going to be enough to help you master the next step of your business.
That's why I've added some extra nuggets of knowledge along the way in the form of bonus videos and e-guides.
These guides include:
BONUS Product Creation Checklist
BONUS Video: Flattening and Securing PDF Files
BONUS Video: PowerPoint Design Basics
BONUS Video: How to Edit Product Photos with Snapseed
BONUS E-Guide: The Profitability Pricing Method
BONUS Video: Tailwind Scheduler Walkthrough
Value: $100
But more about the group...
The private TPT Profitability student group is the place to go for support.
I'll be in there to answer questions and address any issues you may have as you work through the 4-step system.
In addition, you'll have access to a select group of other educators working to build their own stores. You'll be able to learn from others, see the answers to their questions, and exchange support.
This is not just a place to ask questions, but to cheer lead one another, share new products, and get invaluable feedback!
Value: $350
Praise for Heather Cianci's Coaching
"If I hadn't have had the coaching and guidance of Heather I would have spent countless hours sifting through resources. Having Heather's insight has given me the confidence that I needed to create my Teachers Pay Teachers Store. Her coaching has given me everything I needed to see immediate results."
Nikki T., The Moody Scientist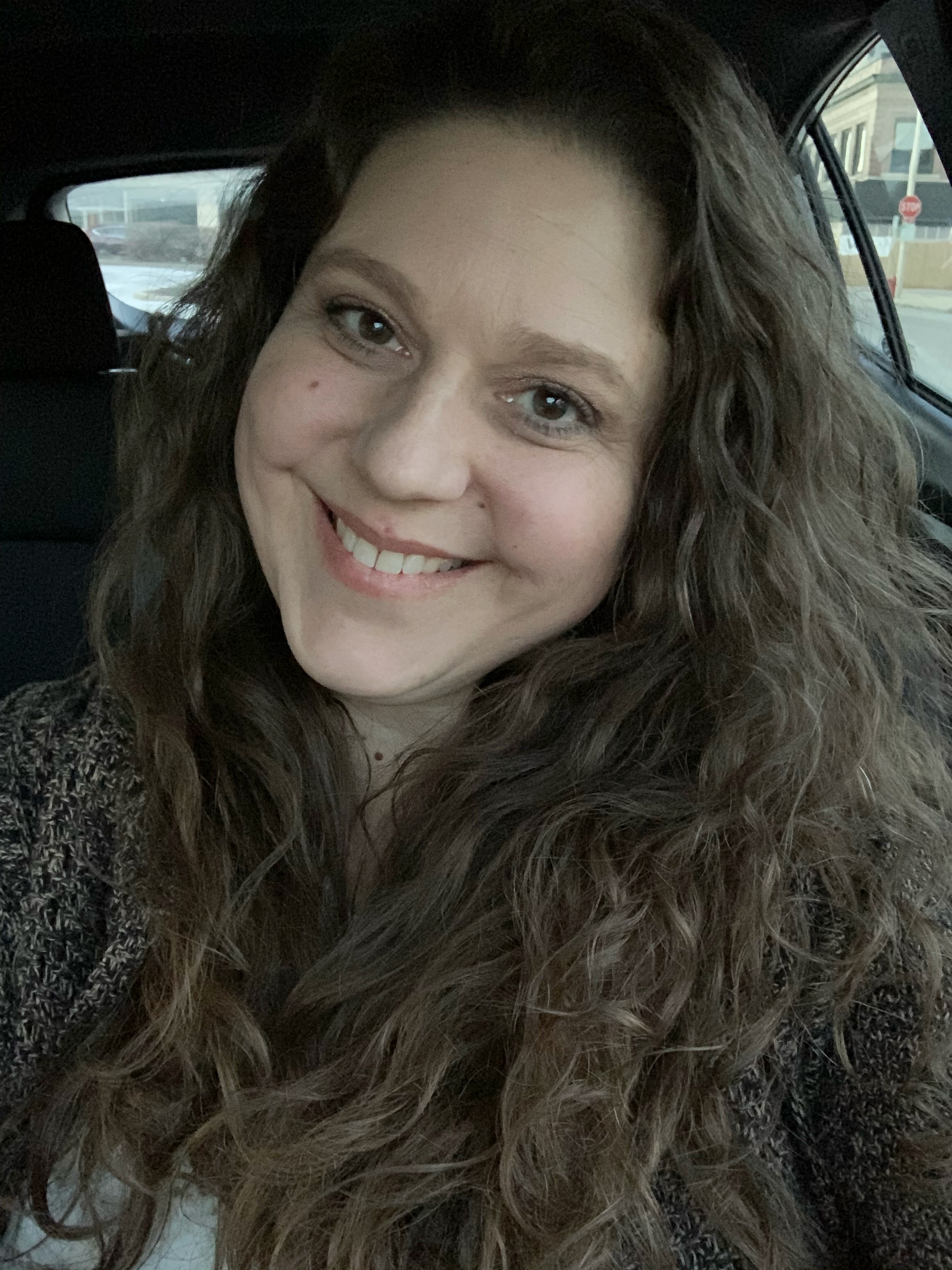 Frequently Asked Questions
How long does it take to make money with Teachers Pay Teachers?
That totally depends on you.
When you make money will depend on how quickly you implement, the types of resources you upload, how you market, what time of the year you start, and more.
There are a lot of variables that determine how much money you make and when you start to see a profit. Ultimately, the only factor you can control is how hard you work and how much effort you put int.
That being said, TPT Profitability can dramatically reduce the amount of time it will take to start seeing income!
With the 4-part system, you'll know exactly what to do, how to do it, and be handed all the strategy you need to start to see regular income.
The fastest way to generate a profit is to know what you're doing and do it efficiently--this course will show you just how to do all of that!
Can you really still make money with Teachers Pay Teachers?
Absolutely!
Teachers will always be in need of new, innovative teaching resources. 
Most teachers quit within five years--that means a lot of new, inexperienced teachers looking to experienced mentors for teaching ideas.
If the Covid-19 pandemic has shown us educators anything, it's that education is always in flux and teachers are constantly being asked to be flexible and adapt. This means, however, that there is a lot of strain on teachers to constantly create or use new resources and content.
Whenever you can help a teacher save some time or sanity, you'll have an opportunity to generate income. TPT Profitability will show you the strategy needed to roll out products in a way that maximizes sales earnings.
Isn't the teaching resource market over saturated?
There's always room for quality products!
In some ways, the market is OVER SATURATED. There are a ton of products out there that are lackluster, overdone, or aren't "polished" enough to get attention.
But the market doesn't have you. Your new ideas, new unit, and new twists on old ideas is what will help others and make money. Education is ever-evolving, as are teachers' needs. If you've had to make anything tailored to your students or your classroom, then that's proof that education needs more solutions.
In TPT Profitability, you'll learn how to make your product irresistible and how to get them out in the world and in front of new eyes everyday.
What if I'm not very good with technology?
Contrary to common belief, you don't have to be a tech wizard to create resources that look amazing and provide teachers with the help they so desperately need.
Did you know that many Teachers Pay Teachers sellers use PowerPoint to create their professional looking products?
Chances are that you already have software you can use to create that you're comfortable with AND is already installed on your computer.
In TPT Profitability, I'll cover commonly found programs you can use to create professional-looking resources.
Still unsure? I'll also show you a FREE online program full of beautiful templates you can use! Creating for TPT is doable regardless of how much of a "techie" you are!
What about copyright and stuff? I don't want to break the law!
Copyright, intellectual property, public domain... there are so many terms that it all sounds complicated. I hear you!
But once you start breaking it down, most of the legal jargon is really just common sense. Don't steal text. Don't steal art.
Copyright is one of the biggest concerns for new TPT sellers. That's why I've included an entire lesson around how to avoid the common pitfalls while protection your own intellectual property!
In TPT Profitability, I'll go over need-to-know terms like copyright, intellectual property, creative commons, and public domain. Even better, I'll show you some great places to find commercial use-ready images for FREE!
But protecting the work of others isn't enough! I'll also show you what you need to do on every product to protect your own intellectual copyright!
Is it really OK to charge for my work? Don't teachers need this stuff? I don't want to be greedy...
Teachers are so kind-hearted that they tend to shoot themselves in the foot. We're used to working so much extra, to going so far above and beyond what is required, that actually charging what we're worth wracks us with guilt!
I hear you! I had the same queasy feeling in my stomach the first time I put a price on a resource.
But here's the truth: people don't value what they get for free.
Really! It's true! What happens to the free textbook samples you receive from publishers? The free workbooks you're given at conferences?
If you're like most educators, your free content is probably shoved into the bottom of a drawer or in the back of a filing cabinet.
By charging for your immensely helpful resources, you're actually doing your fellow educators a favor! By placing a value on a worksheet, project, or activity, you're announcing to the world that this learning opportunity is worth students' time!
When a teacher pays $3 for a lesson plan, they will be sure to use it! But when they're given the same lesson plan for free, they'll probably just forget about it.
Placing a value on your products means that it will be used to improve instruction, and isn't better instruction the best gift we can give to our colleagues and students?
TPT Profitability Review from Ryan Rogge, Swaggy Science
"I have earned over $250 since my first upload in June [four months ago]! I currently have 10 items that I am extremely proud of ❤️ The information [in TPT Profitability] was concise and all extremely helpful. You can easily start a TPT store from scratch after this course."
This course is right for you if you are a...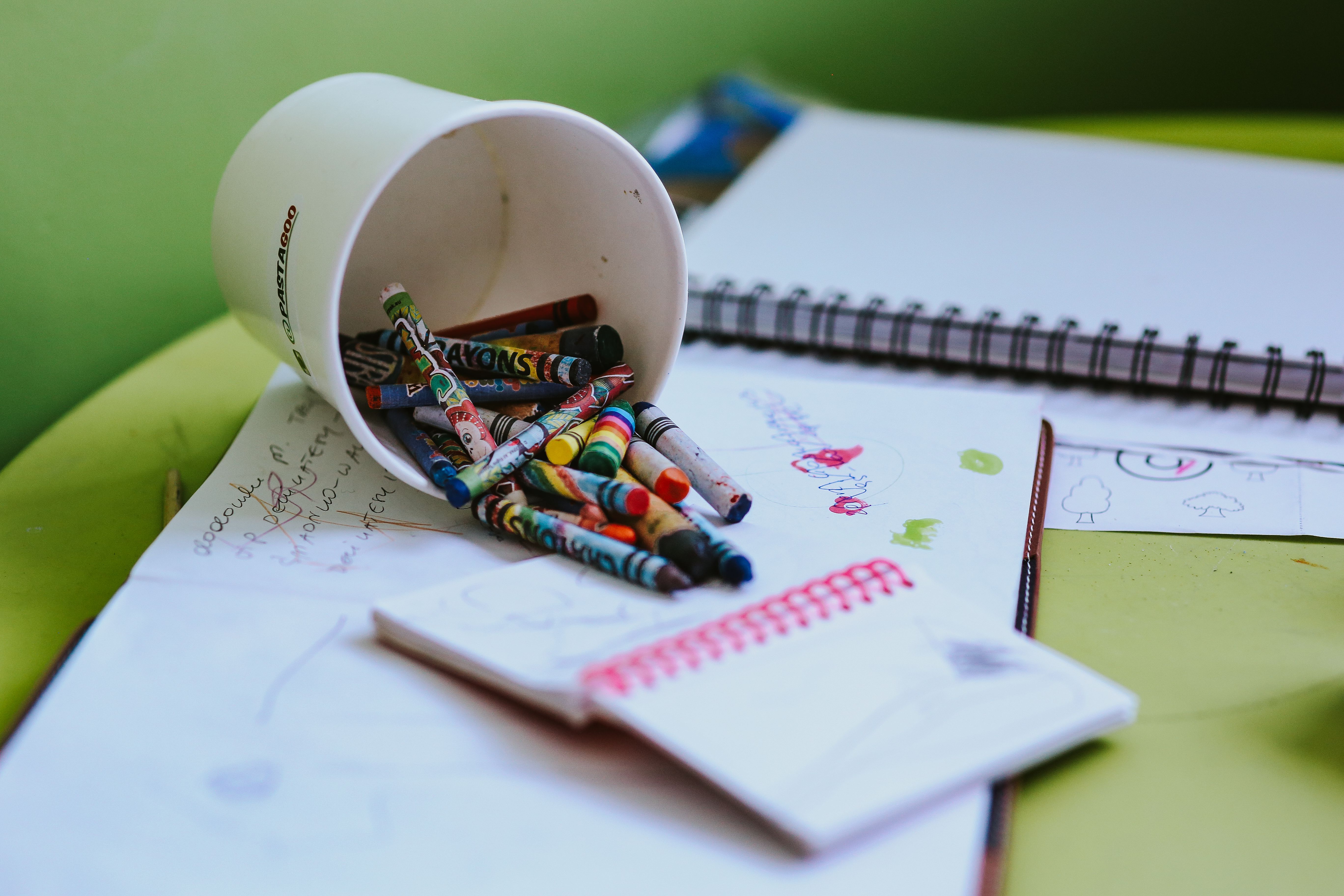 If you've been teaching for awhile, making or heavily editing resources for your own classroom, then you are ready to start turning those skills into extra cash!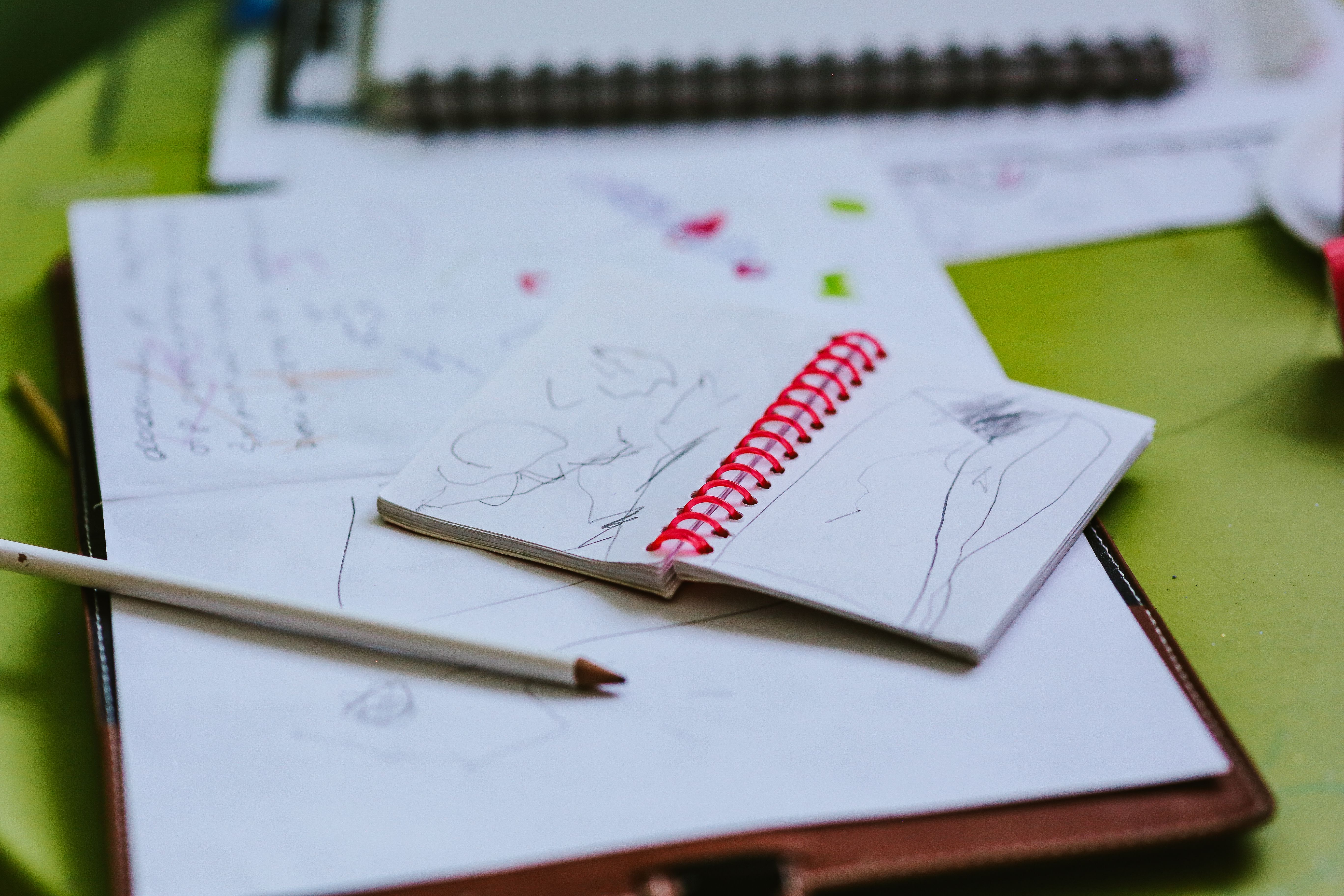 If you're a counselor, special education teacher, or otherwise support teachers and students in anyway and find yourself creating a ton of materials, the it's time to start selling!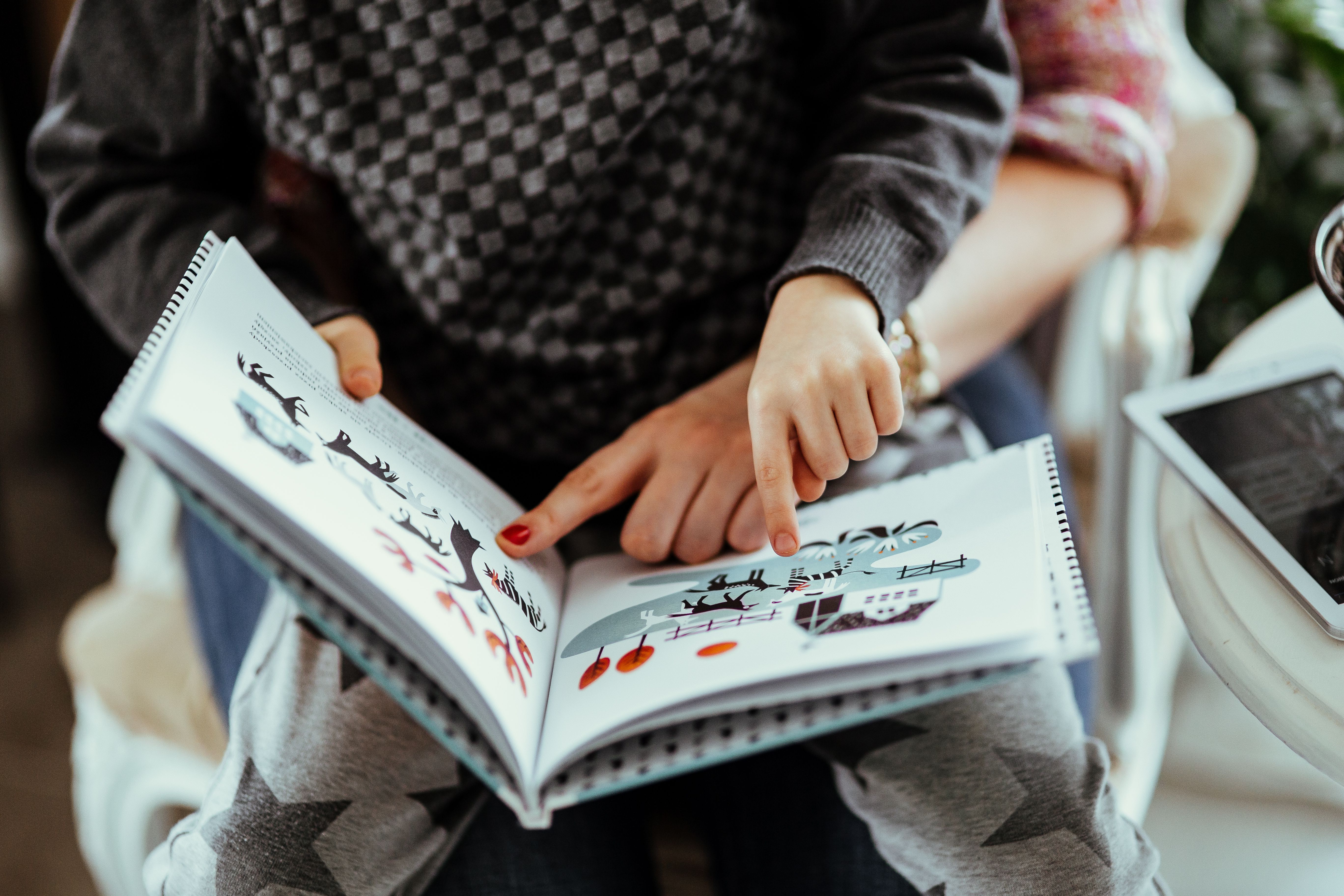 If you're a parent who has been creating resources, activities, and lessons for your own child or children and know that what you have could help so many other parents, then you need to sign up and start sharing your gift with the world!
The DIY Way:
You could start your Teachers Pay Teachers store on your own, but here's what that would look like:
Wasting months and months of time trying to teach yourself tech skills, marketing basics, and trying every strategy under the sun until something finally works
Hiring expensive professionals to do things like create a logo because you're unsure of any alternatives
Going it alone with no one to talk to about TPT, no one to ask questions, and having no one to provide you feedback
Uploading resource after resource just hoping that something will "stick" or one will go viral
The TPT Profitability Way:
Alternatively, you could enroll in TPT Profitability. Then, starting your store would look something like this:
Only using your time on strategies that work and techniques that are designed to grow your revenue as fast as possible
Saving money by using the tips, tricks, and suggested free or inexpensive tools and templates suggested and used throughout the course
Always have a community to inspire and support you with quick feedback and answers to any question under the sun
Consistently uploading high-quality resources that will build and grow your store and earnings exponentially from month to month and year to year
What's the refund policy?
Due to the digital nature of this product, no refunds are offered.
So, let's get dreamy...
Imagine six months from now.
You have a full-blown Teachers Pay Teachers brand complete with eye-catching and professional logo and brand colors.
Your store has a handful of quality resources and you've already seen 5-star rave reviews come in. You can't believe how much your activities are helping other teachers!
Every month you've earned more and more money. It feels unreal, impossible, and yet you did it.
You're excited to try out new teaching techniques and strategies in your classroom because you know it will pay off down the road in your store.
At night, you have a hard time falling asleep because you can't wait to get back to work in the morning.
So do Future You a favor and lock this in now. Join TPT Profitability and take control of your future today.
See you inside the course!